We are Complete Tail Lift Solutions
Tail Lift Repairs and Shutter Service, Breakdown Services, Curtain Repairs, Including 24 Hour emergency breakdown, covering the whole of the south east of England.
Why Choose Complete Tail Lift Solutions
Tail Lift Services We Provide
"We operate 24 hours a day, 7 days a week 365 days a year for all your emergency breakdowns".
Meet the Complete Tail Lift Solutions Team
Professionals behind Our Work
Achievements that we are proud of
Hear what they have to say about Us!
"Complete tail lift solutions are second to none. Their service they provide on routine maintenance and breakdowns are very efficient and prompt. Very caring people, who are always willing to listen and help, whatever your tail lift issue."
"Having used this company for a couple of years now. We are always confident that whether they are dealing with a Breakdown or just a service, Complete Tail Lift Solutions Ltd are always very helpful and their service would be hard to beat!"
All Major Credit Cards Accepted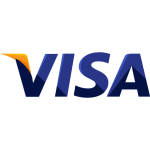 Complete Tailift Solutions Free Download
Loler And Weight Testing Intervals